Chicken and Leek Pie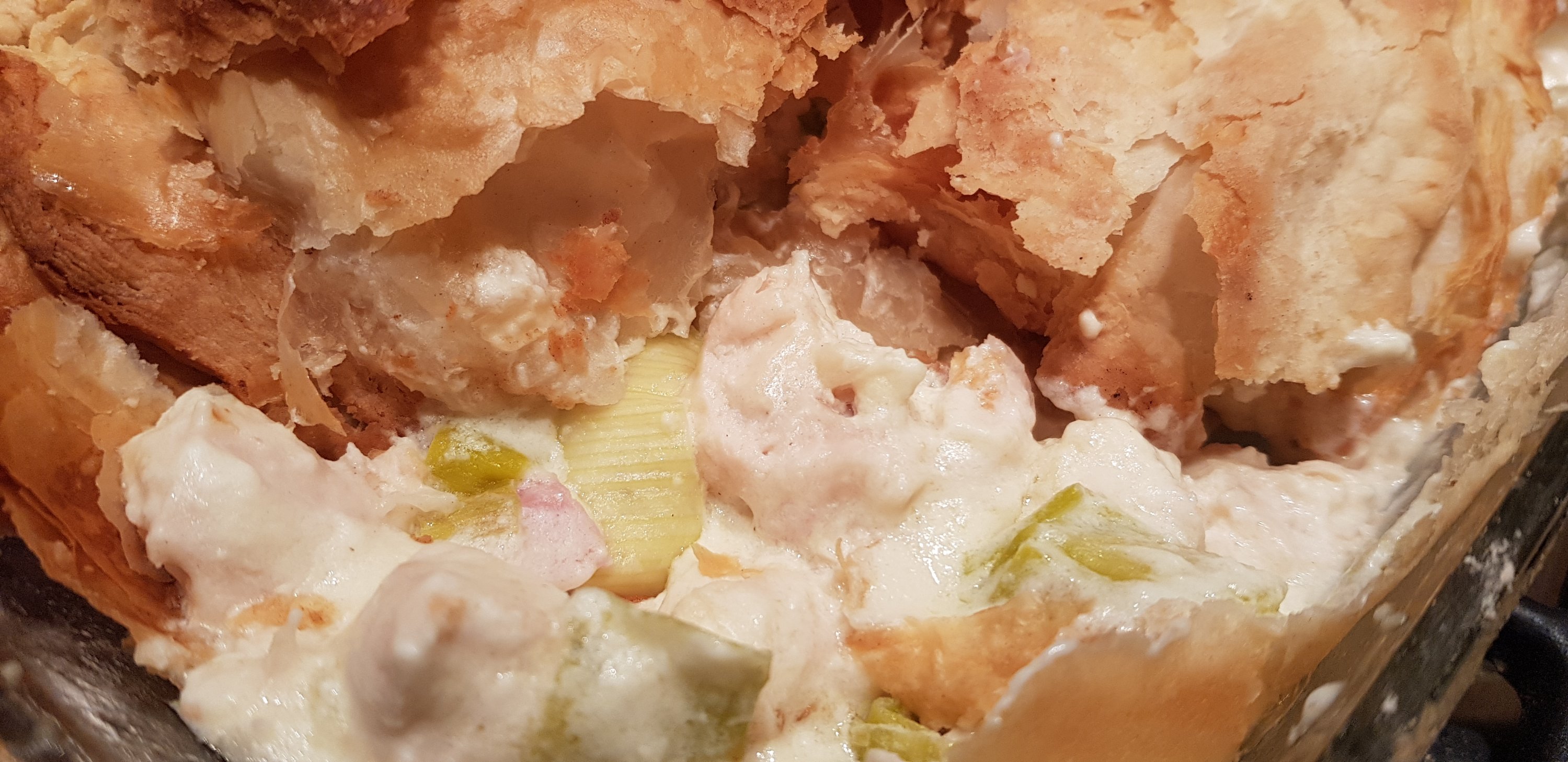 A classic that everyone loves and makes you feel warm inside.
This is a favourite in my house, it puts on a few calories but hey what the hell. To make it even richer add some cream to the sauce, which to be honest I tend to do!
I always have some leeks hanging around in the fridge and they never seem to go off, so this is a go to meal. Puff pastry keeps well in the freezer so I'm always stocked up with that as well.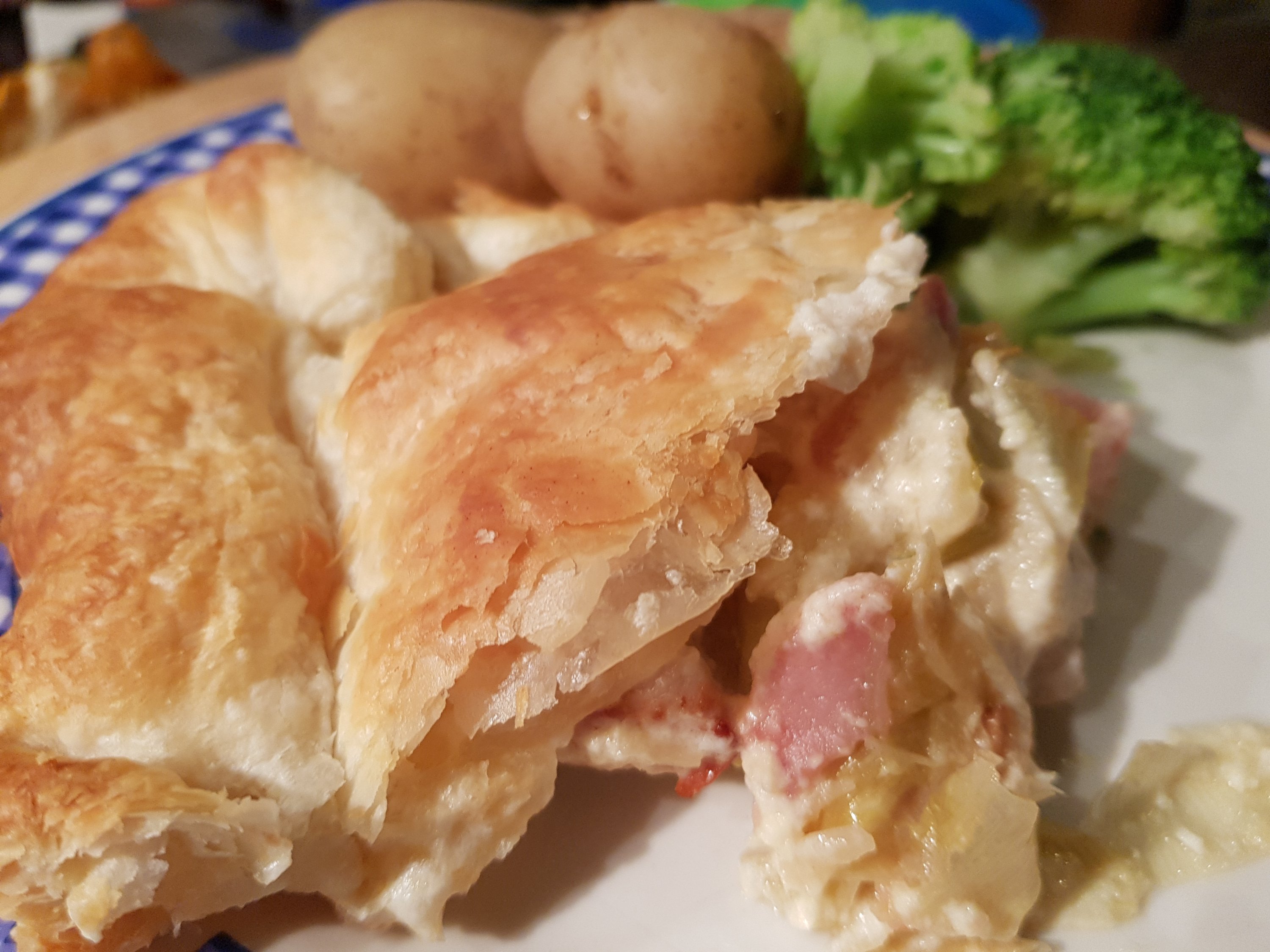 Ingredients
1 tbsp olive oil
3 chicken breast fillets
1 medium leek
10g butter x2
1 tbsp plain flour
500ml milk
1 chicken stock cube
100g lardons
Puff pastry 500g
Method
1. Heat a large pan with 1 tbsp olive oil and cook the chicken with the lardons until cooked through and browned. Cook the chicken whole, and then slice after taking back out of the pan.
2. In the same pan add the 10g butter and gently cook the leeks which have been chopped.
3. In a separate pan melt the other 10g of butter and stir in the flour to create a smooth paste. Slowly add the milk and stir or whisk until you have a thick sauce.
4. Add the chicken, lardons, stock cube and leeks to this dish with some seasoning and allow to simmer over a low heat for 10-15 mins.
5. In a baking dish add the mixture and cover with puff pastry.
6. Bake in a preheated oven at 200c for 15-20 mins or until the puff pastry has risen and golden brown. Remove from the oven and serve.
Don't forget to subscribe to the kitchenfella blog and get you 14 day healthy meal planner straight to your inbox.